British Athletics into the Olympic Games 2012
LONDON 2012
London plays host to 26 sports on the Olympic programme in 2012 and will accommodate around 10,500 athletes. A lot of work is underway in order to help create a truly magnificent Olympic experience for all so if you want to get involved in London 2012? How about volunteering?
Athletes from all disciplines are now working arduously towards qualifying for the 2012 Games. The recent European Championship results offers a glimpse of what the British team could hope to replicate against the worlds elite sports stars in 2012.
The European Athletics Championships 2010 took place in Barcelona from 27 July to 1 August. The British team achieved third in the medals table, racking up 19 medals of which six were gold medals:
Jessica Ennis won the heptathlon with a score of 6,823 points.
Mo Farah won two gold medals in all – for the 10,000m and the 5,000m, becoming the first runner to win golds in both races for twenty years.
Andy Turner won gold in the 110m hurdles.
Phillips Idowu, triple jumper, won gold with a lifetime best jump of 17,81m.
Dai Greene slipped past his Welsh team mate, Rhys Williams, to win the 400m hurdles.
Other European medal winners to keep and eye on in the Olympics in two years include the men's 4x400m relay team who won silver, Michael Rimmer, 800m silver medal winner, Perri Shakes-Drayton ,who won bronze in the 400m hurdles and Chris Tomlinson, who won bronze for the long jump.
A rest is as good as a cure
Alas with any sport, participants will often suffer from injury, this has affected a high percentage of British athletes as they push their highly tuned bodies to its extreme. Lets hope they rest appropriately and don't feel the need to perform before their bodies and minds are fit. Already I feel the tensions from spectators and coaches asking more of their athletes, but for me, if I want to see our athletes perform at their optimum level there must be appropriate breaks between their preparation (attending more competitions back to back is no guarantee of victory in any sphere and only increases the risk of stress fractures and other ailments) so lets be happy for the victories we have achieved but understand that our athletes are made of skin and bone just like us normal folk and that peaking too early is just as bad as never peaking at all.
 Future pre-Olympic Games participants required
It looks to me like there is an ample opportunity for some fresh blood in the womens field events, so any budding stars out there, nows your time to show what you've got.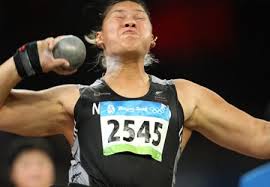 British Athletics Virtual Olympic Team 2012
MEN
100m: Dwain Chambers (Belgarve), James Dasaolu (Croydon); 200m: Christian Malcolm (Cardiff), Jeffrey Lawal Balogun (Kent);400m: Michael Bingham (Trafford), Martyn Rooney (Croydon), Conrad Williams (Kent); 800m: Michael Rimmer (Liverpool Pembroke & Sefton); 1500m: Andy Baddeley (Harrow), Colin McCourt (Dundee Hawkhill), Tom Lancashire (Bolton); 5000m: Mo Farah (Newham & Essex Beagles), Chris Thompson (AFD); 10000m: Mo Farah (Newham & Essex Beagles), Chris Thompson (AFD); Marathon: Andi Jones (Salford), Lee Merrien (Newham & Essex Beagles), Ben Moreau (AFD), Dan Robinson (Stroud), Dave Webb (Leeds City), Martin Williams (Tipton); 110mH: William Sharman (Belgrave), Andy Turner (Sale); 400mH: David Greene (Swansea), Rhys Williams (Cardiff), Nathan Woodward (Tamworth); 4x100m: James Dasaolu (Croydon), Marlon Devonish (Coventry Godiva), Leon Baptiste (Enfield & Haringey), Jeffery Lawal Balogun (Kent), Mark Lewis- Francis (Birchfield Harriers), Christian Malcolm (Cardiff), Craig Pickering (Marshall Milton Keynes); 4x400m: Michael Bingham (unattached), Richard Buck (City of York), Graham Hedman (Woodford Green & Essex Ladies), Martyn Rooney (Croydon), Andrew Steele (Trafford), Rob Tobin (Basingstoke & Mid Hants),Conrad Williams (Kent); High Jump:  Martyn Bernard (Wakefield), Tom Parsons (Birchfield Harriers); Long Jump: Greg Rutherford (Marshall Milton Keynes), Chris Tomlinson (Newham & Essex Beagles); Triple Jump: Nathan Douglas (Oxford), Phillips Idowu (Belgrave); Shot:  Carl Myerscough (Blackpool, Wyre &Fylde)
WOMEN
100m: Laura Turner (Harrow); 200m: Emily Freeman (Wakefield); 400m: Lee McConnell (Shaftesbury Barnet); 800m: Jenny Meadows (Wigan), Marilyn Okoro (Shaftesbury), Jemma Simpson (Newquay & Par); 1500m: Hannah England (Bud Baldaro), Lisa Dobriskey (Ashford), Stephanie Twell (AFD); 5000m: Jo Pavey (Exeter); 10,000m: Jo Pavey (Exeter); 3000mSC: Hatti Dean (Hallamshire), Barbara Parker (City of Norwich); Marathon: Helen Decker (Ipswich), Susan Partridge (Leeds City), Michelle Ross- Cope (City of Stoke), Rebecca Robinson (Kendal), Holly Rush (Team Bath), Jo Wilkinson (Bedford & County); 20k Race Walk: Joanna Jackson (Redcar); 400mH: Eilidh Child (Pitreavie), Perri Shakes- Drayton (Victoria Park & Tower Hamlets); Pole Vault: Kate Dennison (Sale); 4x100m: Montell Douglas (Blackheath & Bromley), Katherine Endacott (City of Plymouth), Emily Freeman (Wakefield), Hayley Jones (Wigan & District), Joice Maduaka (Woodford Green & Essex Ladies), Elaine O'Neill (Woodford Green & Essex Ladies), Laura Turner (Harrow AC); 4x400m: Victoria Barr (Rugby & Northampton), Lee McConnell (Shaftesbury Barnet), Marilyn Okoro (Shaftesbury Barnet), Nadine Okyere (Birchfield), Nicola Sanders (Windsor Slough Eton & Hounslow), Perri Shakes- Drayton (Victoria Park & Tower Hamlets) , Kim Wall (Basildon); Heptathlon: Jessica Ennis (City of Sheffield)
Blog Creational Inspiration from my brilliant daughter Hannah
See also