Zen into Christianity, the way forward? Or breaking the Divine laws?
April 8, 2010 by The Journey man
People have always wanted to search for something better, something grander, more substantial, something that makes them feel like the person they wish to be, the ideal them for them, one might say. So it isn't that strange to find that over the decades some Christians have dipped their toes into the pools of eclectic meditation practices such as Zen, Hinduism, Buddism and other meditative systems bringing many to the conclusion that their Christian following may be slightly lacking in self fulfillment and missing the divine substance that once attracted them through those huge doors every Sunday morning.
Christians have turned to eclectic methods for a whole host of reasons; healing purposes, to find a way to inner peace and balance, a readiness for a Christian prayer; spiritual experiences etc.
Blog Link:Does popular culture influence the media? Or does media influence popular culture?
The open minded Christians who stepped out of the realms of their church and dared to mix the eclectic meditative methods with their Christian practices believe whole heartedly that their Christian prayer practices, doctrines, leaders could do well to be refined, rewritten and retrained(in that order) and brought up to date.
That said, there are still Christians that feel that they do not need to seek knowledge from other meditative systems as it is apparent that Bishops and priests of a high standing are highlighting inherent dangers of eclectic meditation, as well as some other forms of prayer. Christians do however want to see their internal church methods show marked improvements in order to keep them stimulated and suggested their church implemented the introduction of a more positive, distinctive practice, doctrines and leaders, in order to push their Christian methods to the forefront of meditative practices and highlight the true benefits of their traditions, all the while remaining faithful to the truth of Jesus and the Church.
To this end, some bishops/priests have become fearful that eclectic methods are unproductive and that they prevent the ardent following of God and categorically deny the existence of God. The high powers want to make it clear there will be no mixing of practices unless they say so.
Blog:Clever media marketing or Casual Racism?
Bishops/Priests believe strongly that any attempts to harmonize Christian meditation with eclectic techniques need to have their systems and practices put through a rigorous on going examination in order to prevent the misalignment, watering, butchering of their divine scriptures.
Blog link:Do cross cultural and unusual events discount the cultures of everyone else?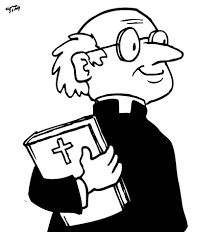 These examinations have been looked at by the bishops/priests in their roles as leaders of their churches, in order that they can better inform their entire congregation in prayer, inform them of the new way forward through their almighty Father and Spirit of Christ their Lord. From these examinations the bishops/priests on the whole have deemed no action should be taken to improve their practices and that the status quo will remain.
In truth, if the perfection of Christian prayer cannot be evaluated through their leaders, neither can it be judged by referring to the experience of the divine, therefore rendering its purpose needless and futile.
Blog link:Is leadership working in our cultures?
This unfortunately has led to fragmentation of religion as followers splintered away to make their own modern eclectic meditative practices.
Blog link:Is Church really where the heart is?
It takes a long time to become proficient at anything, as so with the study and practice of Zen. Christians have experienced the positive power of Zen and embrace its progressive spiritual mantra in harmony with their Churches practices and work together to help those in need as well as to develop themselves.
Blog link:Raising funds for children and young people in South Africa and the World
See also
Who has responsibility for changing cultures?